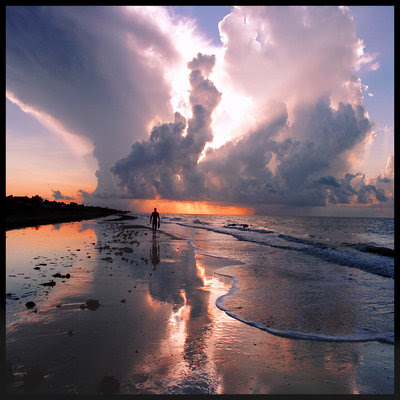 People's Global Action
Temporary Autonomous Zone
Talking Circle | Laboratories | Film Festival
Polytechnic School of Athens
Friday 1 February 2008
starts 9.30 p.m.
organized by
Void Network
http://voidnetwork.blogspot.com
and
European Peoples' Global Action Conference
http://europe.pgaconference.org
more info about P.G.A. network:
http://www.nadir.org/nadir/initiativ/agp/en/index.html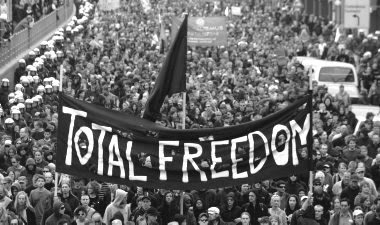 1st PART : [ talking circle | laboratories ]
Open Public Meeting of Peoples' Global Action Network
The world network Peoples' Global Action appeared in 1998 after a meeting of many different collectives. Peoples' Global Action is using the structure of open, decentralized, autonomous and non-intermediated diffusion in the society by coordinating teams and individuals that are shared common fights and practices in all the world, from the Tsiapas up to Italy and from Bolivia up to Nepal, in agreement with some anticapitalistic and anti-hierarchical common admissions.
The P.G.A began the first continent caravan in 1999 and fired the international days of action against G8, against the multinational companies, the World Trade Organization, the World Bank and the International Monetary Fund. In Seattle, in Geneva, in Prague and in a lot of other smaller situations, the P.G.A., as an open platform of coordinated action from autonomous teams was the motive force behind many movement processes and many different winning reactions. Also P.G.A. was responsible for the arising of criticism against the reformist's tendencies in the "movement of the movements" (tendencies that were expressed by the later appearance of Social Forum and the "Not Government Organizations").
The ¶¶¶collectives that are in contact with the P.G.A. search constantly new direct ways to fight against stagnation. Every two years the Peoples' Global Action organizes a paneuropean meeting of activists, social movements, autonomous political groups and active persons. This meetings work as an occasion of common decisions, exchange of ideas and experiences but also as co-ordination of actions. This year's paneuropean meeting of P.G.A. will be organized in Greece in August 2008. This call is the beginning of co-ordination and open collective co-creation of this very interesting adventure. ¶
CONTENT | THEMATIC UNITS | LABORATORIES

1.PREPERATION OF 5TH EUROPEAN MEETING OF P.G.A IN THE HELLENIC REGION IN AUGUST 2008
2.PRESENTAION AND CONFIGURATION OF THEMATIC GROUPS AND DISCUSSIONS FOR P.G.A. MEETING
3.DETERMINATION OF MEETING PLACE AND CELLS OF ASSIDUITY
LABORATORIES:

1.BRIEFING ON BALKAN SOCIAL MOVEMENTS AND THE ACTIVITIES OF BALKAN DECENTRALIZED NETWORK
2.BRIEFING ON THE ACTIONS AGAINST N.A.T.O.
(BUCHAREST | APRIL 2008)
3. BRIEFING ON THE INTERNATIONAL DAY OF ACTION IN SOLIDARITY OF
THE OCCUPATIONS, THE SOCIAL CENTERS AND THE AUTONOMOUS
SPACES (EUROPE | APRIL 2008)
4. SHARING OF INFORMATIVE MATERIAL

the workshops will be co-ordinated by activists from carambolage collective(berlin)
2ND PART:
ALL NIGHT
FILM FESTIVAL
ART | POLITICS | INFORMATION
AND EXPANDING OF CONSCIOUSNESS
PUBLIC SHOW OF 50 short and medium size films
DOCUMENTARIES | EXPERIMENTAL AVANT-GARD FILMS |
VOID ART MULTI MEDIA SHOW | ACTIVISM FILMS |
INDEPENDENT NEWS NETWORKS | ANIMATION FILMS |
FLASH-ART | DIGITAL ART FILMS |
POLITICAL IDEAS | VISIONARY PHILOSOPHY |
SOCIAL MOVEMENTS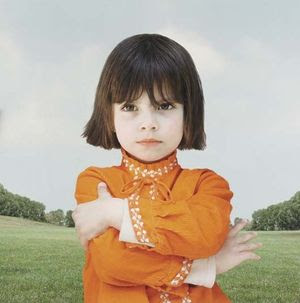 Imagination, enthusiasm, ecstatic wondering,
inspiration, personal poetical way, orgiastic celebration,
experimental behavior,
free unions of – free persons, undogmatic individuality,
manic dialogue, collective joy…
all these qualities they have to fight
with the constructed ¶"borders of reality ",
with the intellectual mechanization of personality,
the generalized social apathy
and with all forms of social and intellectual oppression.
¶The World that Lives in our Dreams
is much More genuine than the one in which
we passively accept to live
The Place where we Desire to live
is much More genuine than the places where we live

Void Network ¶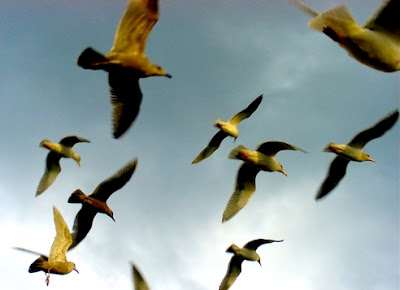 People's Global Action

Εφήμερη Αυτόνομη Ζώνη
Συζητήσεις/Εργαστήρια/Φεστιβάλ Tαινιών
Πολυτεχνείο
Παρασκευή 1 Φεβρουαρίου 2008
Ώρα 9.30 μ.μ.
διοργάνωση
Κενό Δίκτυο
http://voidnetwork.blogspot.com
και
European Peoples' Global Action Conference
www.pgaconference.org

μέρος 1ο : [συζητήσεις | εργαστήρια]
Ανοιχτή Συνάντηση Peoples' Global Action Νetwork
Το παγκόσμιο δίκτυο Peoples' Global Action ξεκίνησε το 1998 χρησιμοποιώντας τη δομή της ανοιχτής, αποκεντρωμένης, αυτόνομης και αδιαμεσολάβητης διάχυσης συντονίζοντας ομάδες και άτομα που μοιράζονται κοινούς αγώνες και πρακτικές σε όλο το κόσμο, από την Τσιάπας μέχρι την Ιταλία και από την Βολιβία μέχρι το Νεπάλ, σε συμφωνία με κάποιες αντικαπιταλιστικές και αντι-ιεραχικές κοινές παραδοχές.
Το P.G.A ξεκίνησε το πρώτο διηπειρωτικό καραβάνι το 1999 και πυροδότησε τις διεθνείς μέρες δράσης ενάντια στο G8, τις πολυεθνικές εταιρίες, τον Παγκόσμιο Οργανισμό Εμπορίου, την Παγκόσμια Τράπεζα και το Διεθνές Νομισματικό Ταμείο. Στο Σιάτλ, τη Γένοβα, την Πράγα και σε πολλά άλλα μικρότερης εμβέλειας γεγονότα, το P.G.A., ως μια ανοιχτή πλατφόρμα συντονισμένων δράσεων από αυτόνομες ομάδες ήταν η κινητήρια δύναμη πίσω από πολλές κινηματικές διαδικασίες και νικηφόρες αντιδράσεις.
Επίσης ήταν υπεύθυνο για την ανάδυση της κριτικής ενάντια στις ρεφορμιστικές τάσεις του «κινήματος των κινημάτων» (τάσεις που εκφράστηκαν από την μετέπειτα εμφάνιση του Social Forum και τις «Μη Κυβερνητικές Οργανώσεις») . Ομάδες που βρίσκονται σε επαφή με το P.G.A., ψάχνουν διαρκώς αδιαμεσολάβητους νέους δρόμους ενάντια στην στασιμότητα. Κάθε δύο χρόνια το Peoples' Global Action διοργανώνει μια πανευρωπαϊκή συνάντηση των ακτιβιστών, των κοινωνικών κινημάτων βάσης, των αυτόνομων πολιτικών ομάδων και όλων των ενεργών ανθρώπων. Οι συναντήσεις αυτές λειτουργούν σαν μια ευκαιρία κοινών αποφάσεων, ανταλλαγής ιδεών και εμπειρίας αλλά και συντονισμού της δράσης.Η φετινή πανευρωπαϊκή συνάντηση του P.G.A. θα διοργανωθεί στην Ελλάδα τον Αύγουστο του 2008. Αυτό το κάλεσμα είναι η απαρχή συνδιαμόρφωσης και ανοιχτής συλλογικής διοργάνωσης αυτής της πολύ ενδιαφέρουσας περιπέτειας.

ΠΕΡΙΕΧΟΜΕΝΑ | ΘΕΜΑΤΙΚΕΣ ΕΝΟΤΗΤΕΣ|
1. ΠΡΟΕΤΟΙΜΑΣΙΑ ΤΗΣ 5ης ΠΑΝΕΥΡΩΠΑΪΚΗΣ ΣΥΝΑΝΤΗΣΗΣ ΤΟΥ P.G.A. ΣΤΗΝ ΕΛΛΑΔΙΚΗ ΠΕΡΙΟΧΗ ΤΟΝ ΑΥΓΟΥΣΤΟ 2008
2. ΠΑΡΟΥΣΙΑΣΗ ΚΑΙ ΔΙΑΜΟΡΦΩΣΗ ΤΩΝ ΘΕΜΑΤΙΚΩΝ ΟΜΑΔΩΝ ΚΑΙ ΤΩΝ ΣΥΖΗΤΗΣΕΩΝ
3. ΚΑΘΟΡΙΣΜΟΣ ΤΟΠΟΥ ΔΙΟΡΓΑΝΩΣΗΣ ΚΑΙ ΠΥΡΗΝΩΝ ΕΠΙΜΕΛΕΙΑΣ

ΕΡΓΑΣΤΗΡΙΑ:
1. ΕΝΗΜΕΡΩΣΗ ΓΙΑ ΤΑ ΚΙΝΗΜΑΤΑ ΣΤΑ ΒΑΛΚΑΝΙΑ ΚΑΙ ΤΙΣ ΔΡΑΣΤΗΡΙΟΤΗΤΕΣ ΤΟΥ
Balkan Decentralized Network
2. ΕΝΗΜΕΡΩΣΗ ΓΙΑ ΤΙΣ ΔΡΑΣΕΙΣ ΕΝΑΝΤΙΑ ΣΤΟ ΝΑΤΟ (ΒΟΥΚΟΥΡΕΣΤΗ/ΑΠΡΙΛΙΟΣ 2008)
3. ΕΝΗΜΕΡΩΣΗ ΓΙΑ ΤΗΝ ΔΙΕΘΝΗ ΜΕΡΑ ΔΡΑΣΕΩΝ ΑΛΛΗΛΕΓΓΎΗΣ ΣΤΙΣ ΚΑΤΑΛΗΨΕΙΣ, ΤΑ ΚΟΙΝΩΝΙΚΑ ΚΕΝΤΡΑ ΚΑΙ ΤΟΥΣ ΑΥΤΟΝΟΜΟΥΣ ΧΩΡΟΥΣ (ΕΥΡΩΠΗ/ΑΠΡΙΛΙΟΣ 2008)
4. ΠΡΟΒΟΛΗ/ΠΑΡΟΧΗ/ΑΝΤΙΓΡΑΦΗ ΕΝΗΜΕΡΩΤΙΚΟΥ ΥΛΙΚΟΥ
την επιμέλεια της συζήτησης και των εργαστηρίων θα έχουν ακτιβιστές από τη carambolage collective (βερολίνο)

Μέρος 2ον : [ ολονύχτιο Ταινιόραμα]
FILM FESTIVAL
ART | POLITICS | INFORMATION
AND EXPANDING OF CONSCIOUSNESS
Ανοιχτή Δημόσια Προβολή 50 ταινιών μικρού και μεσαίου μήκους
DOCUMENTARIES | EXPERIMENTAL AVANT-GARD FILMS |
VOID ART MULTI MEDIA SHOW | ACTIVISM FILMS |
INDEPENDENT NEWS NETWORKS | ANIMATION FILMS |
FLASH-ART | DIGITAL ART FILMS |
POLITICAL IDEAS | VISIONARY PHILOSOPHY |
SOCIAL MOVEMENTS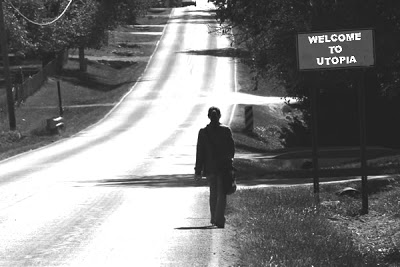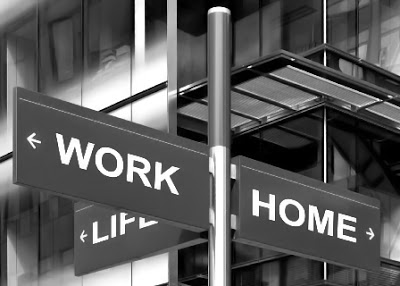 Η Φαντασία ,ο ενθουσιασμός, η εκστατική ενατένιση, η έμπνευση, η προσωπική ποιητικότητα, ο οργιαστικός εορτασμός, η πειραματική συμπεριφορά,οι ελεύθερες ενώσεις -ελεύθερων ανθρώπων, η αδογμάτιστη ατομικότητα, ο μανιώδης διάλογος,
η συλλογική χαρά, έχουν να πολεμήσουν με τα κατασκευασμένα
«σύνορα του πραγματικού», με την πνευματική μηχανοποίηση της προσωπικότητας , τη γενικευμένη απάθεια και με κάθε μορφή κοινωνικής και νοητικής καταπίεσης. Ο Κόσμος που Ζει στα Όνειρα μας
Είναι πιο Αληθινός από αυτόν στον οποίον
αποδεχόμαστε παθητικά να ζήσουμε Ο Τόπος που Ποθούμε να Ζήσουμε
Είναι πιο Αληθινός από τον τόπο που ζούμε

Κενό Δίκτυο