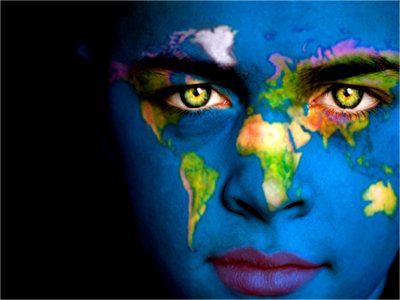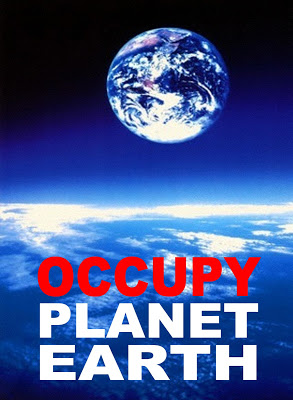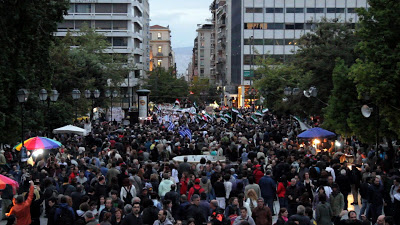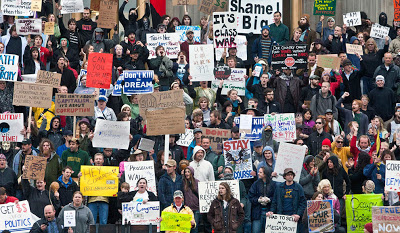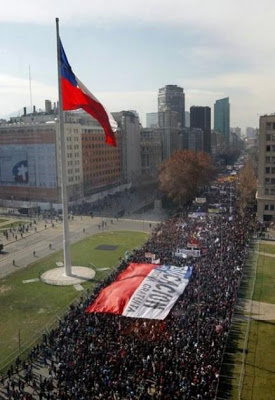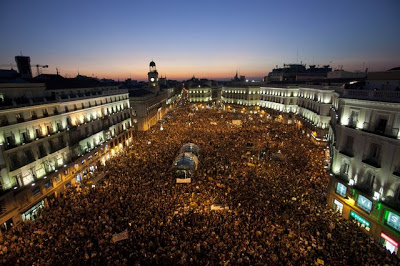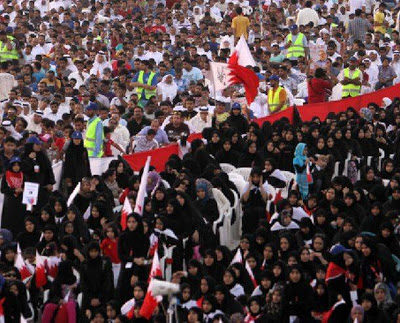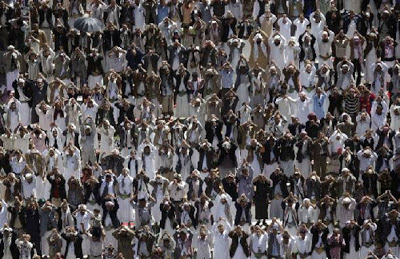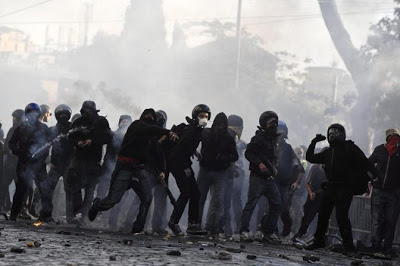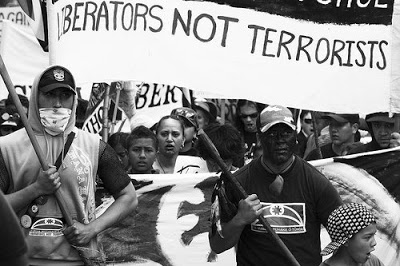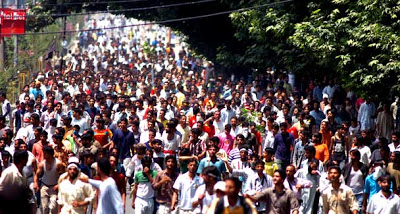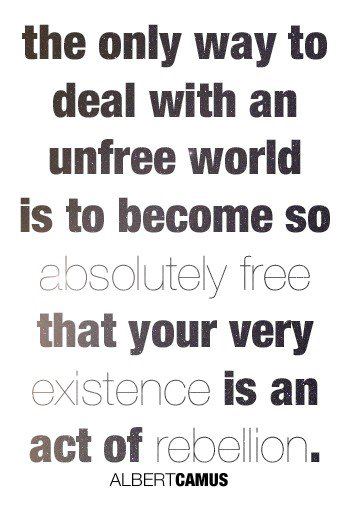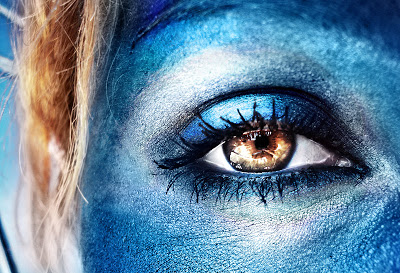 This is a message of International Solidarity from Athens Greece for all the People around the World fighting against Totalitarianism, Inequality & Exploitation
All of us, the millions of angry, rebel, indignant that we met in the streets and squares of the Earth in the summer of 2011, we know now where the Parliaments and Corporations are leading us. The humiliation of work, the depletion of social wealth, the destruction of the Planet, the war and the existence of borders, the economic-social and political inequality, the massive stupefaction and the exploitation transform the society in a concentration camp for obedient , "flexible" and hypnotized slaves.
Points of intersection between the world of slaves and the world of FREEDOM are all our needs and all our desires… Although all these are a source of joy, love, co-existence and brotherhood for us, for the State and Market laws are just merchandise and sources of profit.
The Health, the Water, the Education, the Electricity, the Social Culture, the Art, the Information, the Communication, the Natural Environment, the Housing, the Public Space as they become fields of marketing and exploitation they also become ​​fields of social war.
A war of daily survival, a constant struggle between the world of humanity & mutual care and the world of profit… A Social War between the world that knows how to share the pain and the joy and the world that knows how to grab, how to impose and to conspire.
A war between the world of Money and the world of Total Freedom, Social Solidarity and the End of blackmailing coercion.
These two opposing worlds have become obvious. Our plans are at war with their plans. Here, Now, Always and Everywhere! We will create countless, small and large dissident collectivities which will based on shared desires and needs and they will cause direct rifts into the way we live, the way we think and the way we fight.
We Will Take our Lives Back in our hands. We Will OCCUPY PLANET EARTH!
We Will not Live Like slaves!
Void Network
[Theory, Utopia, Empathy, Ephemeral Arts]
Athens,London,New York,Rio De Janeiro
http://voidnetwork.blogspot.com
Aυτό είναι ένα μήνυμα Διεθνούς Αλληλεγγύης προς όλους τους ανθρώπους που αγωνίζονται σε όλο τον Κόσμο ενάντια στον Ολοκληρωτισμό, την Ανισότητα και την Εκμετάλλευση
Όλοι εμείς τα εκατομμύρια των εξεγερμένων, των οργισμένων, των αγανακτισμένων που συναντηθήκαμε στους δρόμους και τις πλατείες της Γης το καλοκαίρι του 2011 πλέον ξέρουμε καλά που μας οδηγούν τα Κοινοβούλια και οι Εταιρίες. Ο εξευτελισμός της εργασίας, το ξεπούλημα του κοινωνικού πλούτου, η καταστροφή του Πλανήτη, ο πόλεμος και τα σύνορα, η ανισότητα, η μαζική αποβλάκωση και η εκμετάλλευση μετατρέπουν την κοινωνία σε στρατόπεδο συγκέντρωσης για υπάκουους, «ευέλικτους» και υπνωτισμένους δούλους.
Σημεία τομής ανάμεσα στον κόσμο των Δούλων και τον κόσμο της Ελευθερίας είναι όλες μας οι ανάγκες και όλες μας οι επιθυμίες που ενώ για εμάς είναι πηγές χαράς, αγάπης, συμβίωσης και αδελφοσύνης, για τους νόμους του Κράτους και της Αγοράς είναι απλά εμπορεύματα και πηγές κέρδους. Η Υγεία, το Νερό, η Εκπαίδευση, το Ηλεκτρικό Ρεύμα, η Κοινωνική Κουλτούρα, η Τέχνη, η Πληροφορία, η Επικοινωνία, το Φυσικό Περιβάλλον, η Κατοικία, ο Δημόσιος Χώρος καθώς γίνονται πεδία εμπορευματοποίησης και εκμετάλλευσης γίνονται και πεδία Κοινωνικού Πολέμου. Ενός πολέμου της καθημερινής επιβίωσης, μια διαρκής μάχη ανάμεσα στον κόσμο της ανθρωπιάς, της αλληλοβοήθειας και της φροντίδας και τον κόσμο του κέρδους… Ανάμεσα στον κόσμο που ξέρει να μοιράζεται τον πόνο και την χαρά και τον κόσμο που ξέρει να αρπάζει, να επιβάλλει και να επιβουλεύεται. Ένας πόλεμος ανάμεσα στον Κόσμο του Χρήματος και τον Κόσμο της Ελευθερίας, της Κοινωνικής Αλληλεγγύης και του Τέλους των εκβιαστικών καταναγκασμών.
Οι δύο αντίθετοι κόσμοι έχουν γίνει πλέον φανεροί. Τα σχέδια μας και τα σχέδια τους είναι σε πόλεμο. Εδώ, Τώρα, Πάντα και Παντού! Να δημιουργήσουμε άπειρες μικρές και μεγάλες αντικαθεστωτικές συλλογικότητες που θα βασίζονται στις κοινές επιθυμίες και ανάγκες και θα προκαλούν άμεσες ρήξεις στον τρόπο που σκεφτόμαστε, στον τρόπο που ζούμε και στον τρόπο που αγωνιζόμαστε.
Να πάρουμε την ζωή μας στα χέρια μας. Να μην ζήσουμε σαν Δούλοι!
ΚΕΝΟ ΔΙΚΤΥΟ / πολιτική ανακοίνωση Φθινόπωρο 2011
http://voidnetwork.blogspot.com
contact : voidinternational@gmail.com