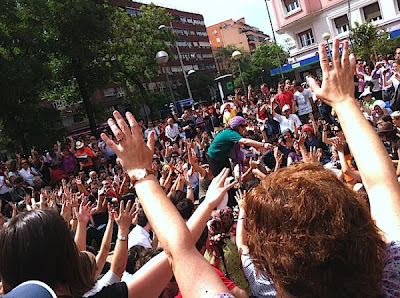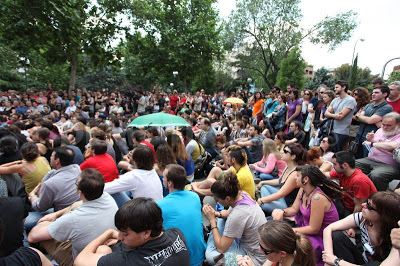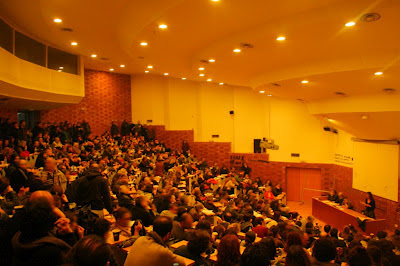 co-ordination of the Neighborhood Assemblies in Athens
a public talk in Montreal through skype connection 
by Tasos Sagris and Sissy Doutsiou from Void Network
and a comrade from Barcelona
Sunday 26th, Noon (12h)
[in English with translation to French]
Three anarchists, one from Barcelona and the others from Athens, will share the history of struggle of their neighborhood assemblies over skype. In Barcelona, these were critical in the decentralized organization of the General Strike last March which paralyzed capitalism's functioning through widespread workplace shutdowns and burning barricades, while in Athens the assemblies have contributed to neighborhood autonomy by resisting gentrification, austerity measures, and the police. A discussion will follow where we can reflect on the successes and failures of our neighborhood assemblies here in Montreal.
Event flyer available here
at La Belle Epoque Anarchist Social Space / Montreal Canada
La Belle Époque is a collective project of bringing the ideas and energy of anarchy into the streets of Montreal. In its physical form, it is a rented space in the southwest of Montreal, located at 1984 Rue Wellington.
It is a self-organized space that facilitates a collective reflection on our ideas and our experiences with the world around us. We don`t separate ideas from life.The space is contextualized by the relationships that have created it and the ones that will come of it. Unlike the dead space taken by capital, we strive to bring life and passion, and with it a constant struggle against all of the means that destroy us and our ability to live as we determine.