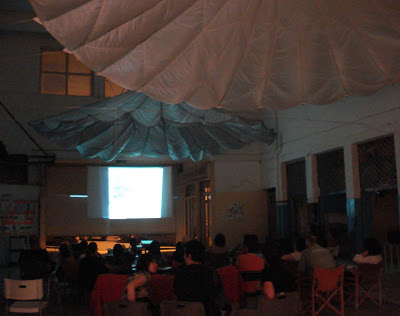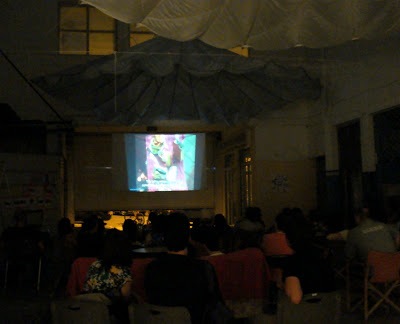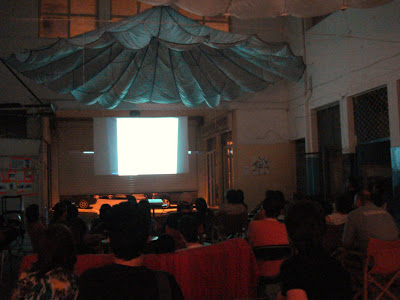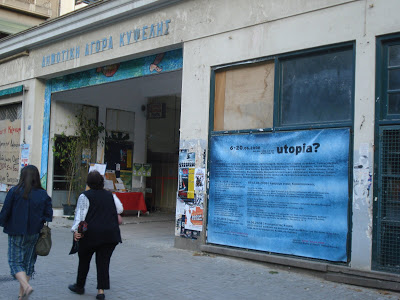 FILM FESTIVAL

ART POLITICS INFORMATION
AND EXPANDING OF CONSCIOUSNESS
Sunday 8 June 2008
starts 21.00
Public Agora of Kipseli
Fokionos Negri 42
Athens Greece
κυριακή 8 ιουνίου 2008
ώρα έναρξης 9.00 μ.μ.
αγορά κυψέλης
Part A':
"Oficial Premiere" and first public show of the avant-guarde film from New York
"Get Rid of yoursel"

from the american collective Bernadette Corporation.
The film follows the thoughts and understandings of some anarchist Black Block activists through an interesting philospohical and cinematographic view
more info:
Μέρος Α':
Πρώτη προβολή της νεοϋορκέζικης avant-guarde ταινίας
"Get Rid of Yourself"
από την αμερικάνικη ομάδα Bernadette Corporation.
H ταινία ακολουθεί τις σκέψεις και τα συμπεράσματα ακτιβιστών του αναρχικού Black Block μέσα από μια πολύ ενδιαφέρουσα φιλοσοφική και κινηματογραφική ματιά.
http://www.bernadettecorporation.com/
Part B':
Μέρος Β':
50 short and medium size films
DOCUMENTARIES EXPERIMENTAL AVANT-GUARDE FILMS
ACTIVISM INDEPENDENT NEWS NETWORKS ANIMATION VOID ART MULTI MEDIA DIGITAL ART UTOPIA UNDERGROUND PHILOSOPHY PROPAGAND
A