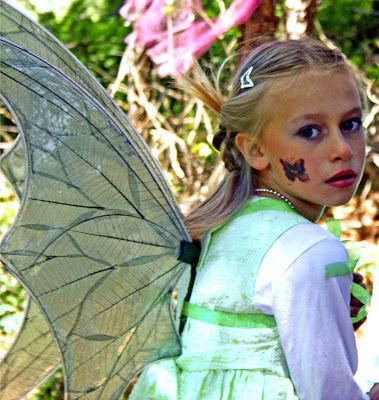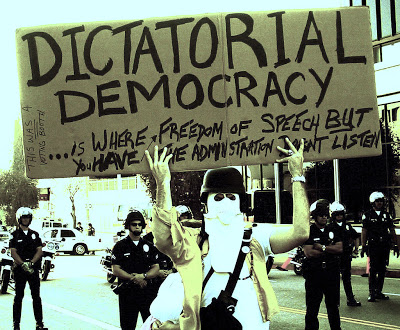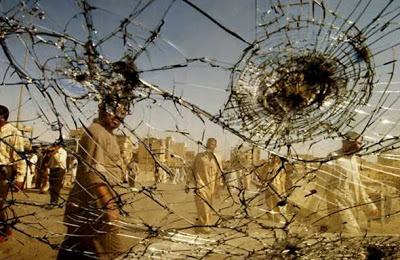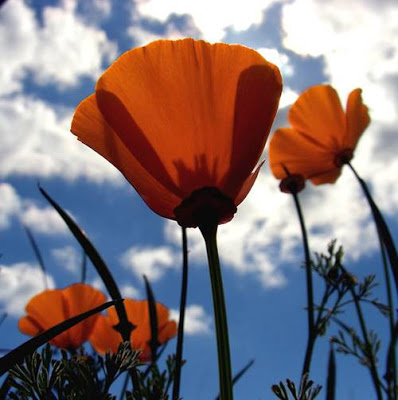 Κενό Δίκτυο

(Θεωρία, Ουτοπία, Συναίσθηση, Εφήμερες Τέχνες)



Void Network

( Theory,Utopia,Empathy,Ephemeral Arts)

presents
INDIE FREE FESTIVAL 18

underground culture autonomia


stage 1

[underground rock]



4.30-5.15 CARTOONS [alternative rock]

5.15-6.00 SPINNERS [grunge]

6.00-6.45 FACETHEMUSIC [indie]

6.45-7.30 YELLOW DIGIT [post rock]

7.30-8.15 VELVOIDS [garage rock]

8.15-9.00 ΑΕΡΑ ΠΑΤΕΡΑ [dadaism]

9.00-9.45 LORD 13 [stoner]

9.45-10.30 BIOMASS [electronika]

10.30-11.15 MARY AND THE BOY [experimental]

11.15-12.00 LOST BODIES [dadaism]

12.00-12.45 KATRIN AND THE THRILL [dark rock]

12.45-1.30 RADICAL GEE AND

THE MOOVING TARGET [reggae]

1.30-2.15 THE SCREEMING FLY [space garage]

2.15-3.00 SKARIBAS [ska-punk reggae]

3.00-3.45 ΡΟΔΕΣ [hip hop]

3.45-4.30 BLISS [rock]

4.30-5.15 MONOVINE [alternative]

5.15-6.00 BLENDER [ska /funk]



projections visual arts:

VOID OPTICAL ART LABORATORΥ


stage 2

[ambientrancedelica experience]



ambient dub zone (from 6:00 to 12:00)
6.00-7.00 DOUBLE D [dubstep]

7.00-8.00 KERNELCOREMODE [experimental]

8.00-9.00 SISSY STARDUST [psychedelic ambient]

9.00-10.00 RAMAN [ambient]

10.00-11.00 ZEROSINAPSI [electronika]

http://www.otolab.net/ (milano)

11.00-12.00 SPIRAL ETERNAL [psychedelic space]



electro acid psychedelic zone

(from 12:00 till morning)




7.00-11.00 NATURAL HIGH FAMILY
featuring IRAKLIS MINDPHASER
ΣΑΒΒΑΤΟ
12 ΙΟΥΛΙΟΥ 2008
ΛΟΦΟΣ ΣΤΡΕΦΗ*
SATURDAY 12 JULY 2008
STREFIS HILL
starts 3.30 p.m.
* το Indie Free Festival τα τελευταία 17 χρόνια διοργανώνεται στο Πεδίο του Άρεως…Μόνο για φέτος μεταφέρεται στον Λόφο του Στρέφη λόγω έργων ανάπλασης του Πεδίου του Άρεως /// Indie Free Festival is organised for the last 17 years in the central park of Pedion Areos. For this year we have to move the festival in the Strafis Hill due restoration of the park
Σίγουρα δεν περιμένουμε τίποτα
από τον "νεο-ελληνικό" και τον ευρωπαϊκό πολιτισμό,
τις εκδηλώσεις του και τα διάφορα φεστιβάλ
που οργανώνουν οι πολιτιστικές ελίτ και διάφοροι
καθεστωτικοί αυλοκόλακες "υπό την Αιγίδα"
διαφόρων υπουργείων,επιχειρήσεων, μουσείων και δήμων.
Ξέρουμε πολύ καλά ότι τα underground ελεύθερα γεγονότα
είναι η πραγματική συλλογική πλατφόρμα
για την έκφραση των τεχνών, των ιδεών και των ελπίδων μας…
Όλες οι σκηνές τέχνης στον κόσμο είναι βασισμένες
στην υπόγεια αυτόνομη σκηνή για την ύπαρξη τους,
για να εξελιχθούν, για να εμφανίσουν και να εξετάσουν
τις νέες μορφές,τους νέους καλλιτέχνες και τις νέες τάσεις
Ξέρουμε πολύ καλά ότι η υπόγεια ελεύθερη σκηνή
δεν εξαντλείται ποτέ και θα γίνει καλύτερη και καλύτερη
στο μέλλον
(δεδομένου βέβαια ότι είναι ακριβώς εκεί,
στην ανεξάρτητη σκηνή, στο underground, οπωσδήποτε
ξεχωριστά στον κάθε τομέα, που εμφανίζεται
κάθε αυθεντική ευαισθησία η οποία στο εγγύς μέλλον


θα χρησιμοποιηθεί από το κεφάλαιο σαν νέα αγορά
για να κερδίσουν κάποιοι πολλά εκατομμύρια
στα clubs, τις γκαλερί, τα μουσεία, τις επιχορηγήσεις
και τις "high life" business πολυτελείας).
Σε μια εποχή γενικής απάθειας
και κυριαρχίας της ασημαντότητας
θα θέλαμε να δούμε την ανοιχτή και ανενδοίαστη συμμετοχή
να υπερβαίνει τον επαγγελματισμό και τις ψευδαισθήσεις
καριέρας που παράγει η εκπαίδευση, η κυρίαρχη κουλτούρα
και η "βιομηχανία της τέχνης".
ΘΕΛΟΥΜΕ ΝΑ ΔΟΥΜΕ ΤΗΝ ΣΥΜΜΕΤΟΧΙΚΟΤΗΤΑ,
ΤΗΝ ΑΝΤΙΕΠΑΓΓΕΛΜΑΤΙΚΟΤΗΤΑ,
ΤΟ ΕΛΕΥΘΕΡΟ ΜΟΙΡΑΣΜΑ ΚΑΙ ΤΗΝ ΑΝΟΙΧΤΗ
ΔΩΡΕΑΝ ΑΦΙΛΟΚΕΡΔΗ ΔΙΑΝΟΜΗ ΝΑ ΠΕΡΝΕΙ
ΣΑΡΚΑ ΚΑΙ ΟΣΤΑ ΣΤΟΥΣ ΔΡΟΜΟΥΣ, ΤΙΣ ΠΛΑΤΕΙΕΣ,
ΤΑ ΠΑΝΕΠΙΣΤΗΜΙΑ ΚΑΙ ΤΟΥΣ ΕΓΚΑΤΕΛΕΙΜΕΝΟΥΣ
ΜΗΤΡΟΠΟΛΙΤΙΚΟΥΣ ΧΩΡΟΥΣ.


To INDIE FREE FESTIVAL 18
είναι μια γιορτή της Αυτονομίας…
ένα ανοιχτό συμμετοχικό πείραμα
μιας οικονομίας χωρίς αμοιβή και χωρίς κέρδος…
For sure we wait nothing
from the "European or the Neo-Greek civilization",
we wait nothing from their events and the various festivals
that the cultural elite is organizing with various
"royal flatterers", sponsored by ministries, enterprises,
museums and municipalities.
We know very well that underground autonomous
free events are the real collective platform for the expression
of our art, our hopes and our ideas…
All the art scenes in the world are based
on underground free scene for their existence, to develop,
to present and examine new forms, new artists
and the new tendencies…
We know very well that underground scene is never exhausted
and will become better and better in the future…
There is a fact of course that it is precisely there,
in the independent scene, in the autonomous underground,
separately in each sector, where is presented
any new authentic sensitivity
which in the close future will be used from the capital
as a new market in order for few rich investors to gain
many millions in clubs, galleries, museums, E.U. allowances
and "high life" luxury business.
In a season of general apathy
and sovereignty of insignificance we would like to see
the open and fearless attendance exceeding professionalism
and the hallucinations of career that is produced by the education,
the sovereign culture and the "industry of fine-arts".
WE WANT TO SEE THE PARTICIPATION,
THE NON-PROFESIONALISM, THE FREE DISTRIBUTION
AND THE OPEN…FREE OF CHARGE…
NON-COMMERCIAL CREATIVITY IN FLESH AND BONES
IN THE STREETS, THE SQUARES, THE PARKS,
THE UNIVERSITIES
AND ALL THE DESERTED METROPOLITAN SPACES.
INDIE FREE FESTIVAL no.18
is a celebration of the Autonomia,
a collective participatory experiment of an economy
without salary and without a profit