A map of the 200+ worker cooperatives in the U.S., and some other movement organizations
(map by Joe Marraffino)

In the Unites States of America, socialism and communism are considered by many to be bad, tabu words, but cooperation exists, and "worker-owned cooperatives" existed and prospered for many years to this day, thanks also to the spirit of enterpreneurship that is widespread and to the practice of democracy, practice that is tought at school, starting from the elementary grade.
Cooperatives are part of the self-help tradition of America. Cooperatives are businesses organized by people to provide needed goods and services. Cooperative businesses:
Are owned by the people who use their services;

Provide an economic benefit for their members;

Are democratic organizations, controlled by their members;

Are autonomous and independent;

Recognize the importance of education about cooperative business and organizational practices;

Support cooperation among cooperatives, which has resulted in the growing importance of cooperatives in today's global economy; and,

Exhibit concern for their communities.
Cooperative businesses provide just about any good or service their members need. Cooperatives offer credit and financial services, health care, child care, housing, insurance, legal and professional services. Cooperatives sell food, farm supplies, hardware and recreational equipment. They provide utilities, such as electricity, telephone and television. And cooperatives process and market products and goods for their members.
Co-op Types
Cooperatives are categorized in two ways: by type and sector. Cooperative "types" are based on their ownership structure and function. The two main types are consumption and production, and each of these can be organized among individuals or organizations.
Consumer co-ops may be formed by individuals or businesses, and in the latter case they are often referred to as "purchasing" or "shared service" co-ops. On the other hand, producer co-ops include both those formed by businesses – often called "marketing" co-ops – and "worker" co-ops whose members are individuals. Some co-ops are hybrids, combining elements of more than one type of co-op.
Each type of co-op has many subcategories and some co-ops contain elements of both types.  For example, an electric cooperative falls into the consumer type because the consumers in the service area of that electric co-op own it. Of course, many businesses are also members of electric co-ops. However, in some cases electric co-ops and other utilities form purchasing co-ops to generate or purchase the power they distribute to their members. This is sometimes called a second-level co-op, federated co-op or federation.
The chart below shows the economic impact for each type of cooperative.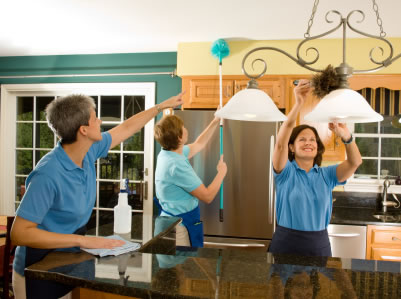 U.S. Cooperative by Type / Summary of Key Economic Indicators
[for details click on the image] 
Worker Cooperatives
Worker cooperatives are businesses that are owned and democratically governed by their employees. They operate in numerous industries, including childcare, commercial and residential cleaning, food service, healthcare, technology, consumer retail and services, manufacturing, wholesaling and many others. Some 300 worker co-ops throughout the U.S. provide their employees with both jobs and ownership—allowing them to directly benefit from the financial success of the business. Employee Stock Ownership Plans (ESOPs) are a more common form of worker ownership in manufacture, although they often lack the democracy inherent to co-ops.
Democratic Governance
Like other cooperatives, the board of directors for a worker co-op is elected by, and from within, its membership-in this case, the workers. The board is always majority controlled by the workers, though some worker co-ops have outside directors and advisors serving on their boards.
Management structures of worker co-ops vary greatly, depending on the desires of the members. Some worker co-ops use a traditional management hierarchy, while others use more flat management systems – often called collectives – that allow employees to be more directly involved in management decisions. Others use a team-based system that employs elements of both traditional and open management systems. Many worker cooperatives use a consensus process that seeks decisions that have the consent of all members, so even a single person can block a proposal.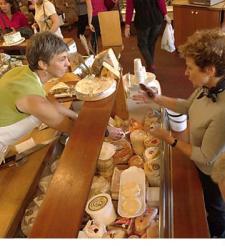 Profits and Wages
Each year, worker co-ops return profits to their worker-owners in the form of patronage dividends. Dividends are typically distributed based on hours worked, salary and/or seniority.
Pay structures vary greatly. Some worker co-ops use a traditional, position-based pay scale. Others pay strictly on seniority. At the other end of the spectrum are worker co-ops that pay all workers the same wage.
Joining a Worker Co-op
Typically, workers may join their co-op after a probationary period lasting from a few months to more than a year. At that time, workers are accepted as full members, often by vote or consensus, and buy an equity share in the business—the cost of which is usually deducted from their paychecks in small amounts each month. When workers leave the co-op, their equity share is returned to them.
Some examples of worker Co-ops many of which using a flat management system:
This first dossier wants to illustrate some of the different realities of worker-owned cooperatives that are closer to the libertarian cooperative concept, realities that are often not well known and/or understood outside of North America.
 

An Architectural and construction firm

Big TimberWorks Homes, Gallatin Gateway, MT

A chain of three copy and print centers

CollectiveCopies, Amherst, MA

A co-op of 1,600 Home care providers

Cooperative Home Care Associates, New York, NY

A Chain of 4 (soon to be 6) bakeries and a cheese store

Arizmendi Bakeries, San Francisco Bay area, CA

A health food supermarket and general store

Rainbow Grocery Co-op, San Francisco, CA

An anarchist collective bookstore

Bound Together, San Francisco, CA

A Bicycle store

Broadway Bicycle School, Cambridge, MA

A Wool spinnery

The Green Mountain Spinnery, Putney, VT

A new and used bicycle and repair store

Citybikes, Portland, OR

Installation and maintainance of food-producing gardens

C'Ville Foodscapes, Charlottesville, VA

A house and office cleaning cooperative

We can do it! Si se puede!, Brooklin, NY

A Child care service

Beyond Care, Brooklin, NY

A women owned house painting service

Color Me!, Brooklin, NY

A women owned gourmet cooking co-op

Émigré Gourmet, Brooklin, NY

An international restaurant

Colors, New York, NY

An Architectural and construction firm

Builders Commonwealth, Duluth, MN

A restaurant, cantina and bodega

Casa Nueva, Athens, OH

A Housing Collective

Portland Collective Housing, Portland, OR

A Café

Red and Black Café, Portland, OR

Recycling drop-off centers across Central Texas

Ecology Action, Austin, TX

A Café and Bookstore

Firestorm Café and Books, Asheville, NC

A Inn & Hostel

Alexander House Inn & Hostel, Charlottesville, VA

A technology design and manufacturing firm

Isthmus Engineering & Manufacturing, Madison, WI

A health food supermarket and general store

The Big Carrot – Toronto, Canada

An importer and distributor of fair trade products

Equal Exchange, West Bridgewater, MA

A Mobile Homes Housing Collective

Parkhill Cooperative, Salt Lake City, UT
Democracy in the workplace – a video