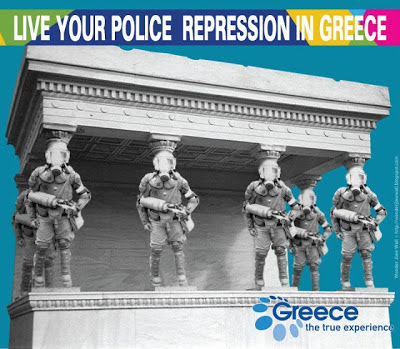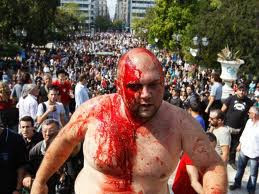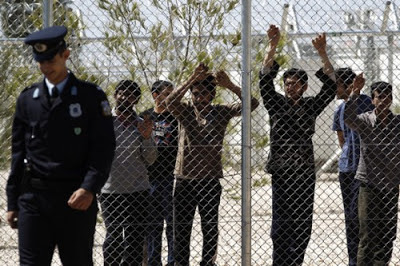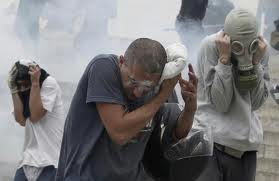 After June's 2012 elections, a three-party coalition between the two former big corrupted governmental parties (neo liberal right wing "New Democracy" and neo liberal ex-social democrats PA.SO.K.) and a third social-democratic puppet (reformist left DIM.AR) has led the country into a peculiar coup regime with constitutional facade.

Although elected by the people the three together marginally pass 48% of total voters and also each one of them pledged not to participate in such a coalition, prior the elections.

After forming the government, many laws and constitutional rights have been infringed, let alone their promises to stop the austere measures promoted since 2010 by the EU and IMF leading to a recession worse than World War II and at least 3500 suicides .With the majority of the legislative body in their hands and with the judiciary being on their side long before this situation arised, there is little for the people to do on legal level.

On top of these, a huge infiltration of neonazi supporters inside police force and a far right agenda promoted by the leading party of New Democracy and prime minister Antonis Samaras himself has led in almost everyday violations on human rights, some of them going public on foreign media.This is only a cluster of what is really going on in Greece since last summer. Amongst them complaints of international organizations (such as Amnesty International and Human Rights Watch) which Greek government chooses to put in the drawer.

Please use these detailed reports as also investigate yourself in the news and alternative media to inform the society around you about the social conditions in Greece now. Please forward this message.
Detailed examples of reports about the arising of totalitarianism in Greece: