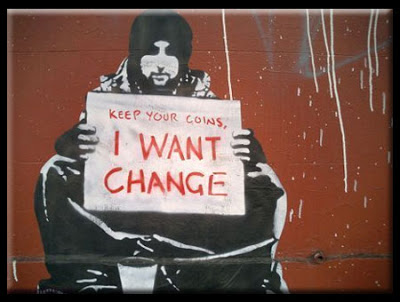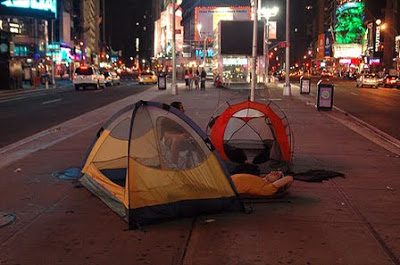 Urban camping means different things to different people, from living without a vehicle or electricity and plumbing to squatting in unused properties and more. However, the most popular definition of urban camping provided by the urban dictionary is: "camping in an urban setting by sleeping on rooftops, under bushes, and in public parks."
Amid and Zach
are two brave
New Yorkers
who picked the busiest and most high profile place they could think of to pitch their urban camp: Times Square, New York City. According to Zach,
"We chose the traffic median at 44th Street because it is a wide island right in the middle of Times Sqaure with plenty of room for our tents to sprawl. It was noisy and bright, but the LEDs replaced the stars nicely, and the skyscrapers couldn't have imitated

sequoias

any better. We met dozens of strangers who, whether they were just curious, drunk or lonely, were eager to strike conversation to try figuring us out."
They were also questioned by multiple police officers, to whom they provided non-commital responses about photographing the North Face store or waiting overnight to buy tickets.
Baltimore, Maryland
seems as good a location as any to pitch a tent on the sidewalk. These industrious campers managed to
travel
virtually for free, selling mugs and living on the street.
"With promise of a free dinner from RISD, a new city to inhabit, and galleries extraordinaire, the National Council on Education for the Ceramic Arts (NCECA) Conference in Baltimore was a must. While figuring out the budget side of this journey camping was suggested as a housing option in a joking manner, and strangely the idea began building with intrigue."
Ultimately they were shooed away by the police, but not before sipping on hot chocolate and taking a few pictures.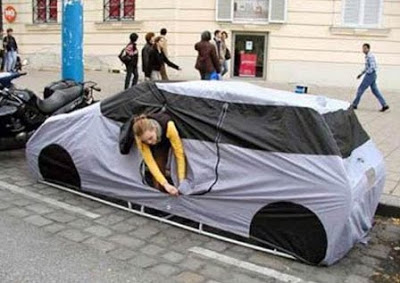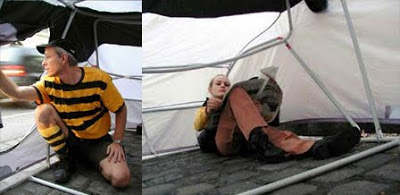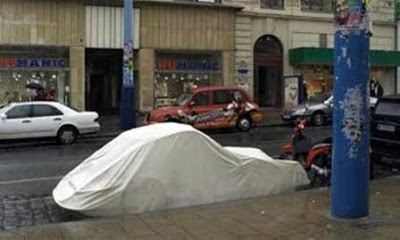 The Car Tent
is a rather ingenious approach to urban camping. Instead of hiding in a park or making up excuses in a public location, car tent users can camouflage themselves right in plain view.
"The
car
tent is a tent designed to look like a
car cover
, so you can go camping in the city without being disturbed. And really, who doesn't go camping in the city? When you get hungry you just shoot a
business
man and cook him over an open flame."