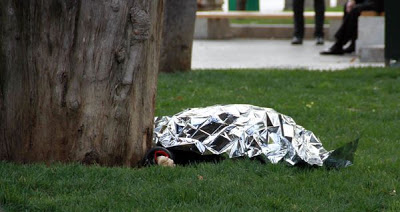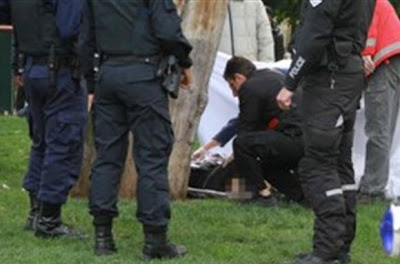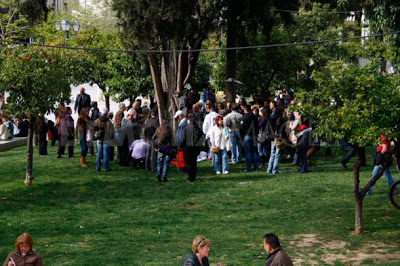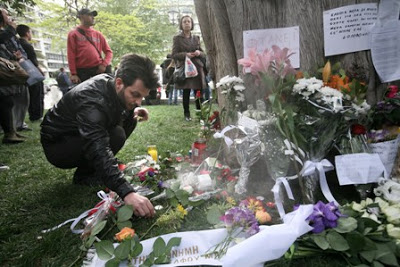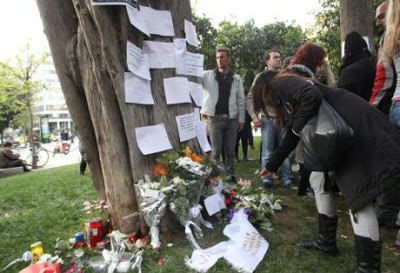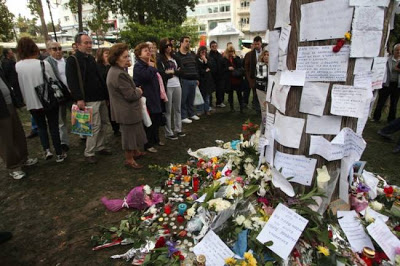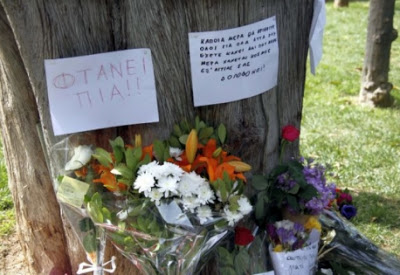 Τhat's Enough!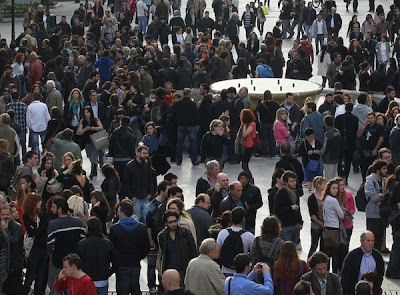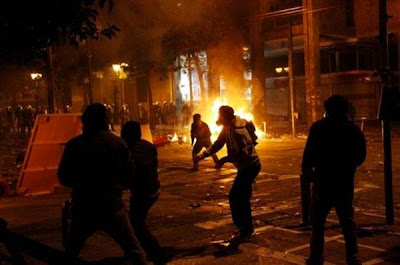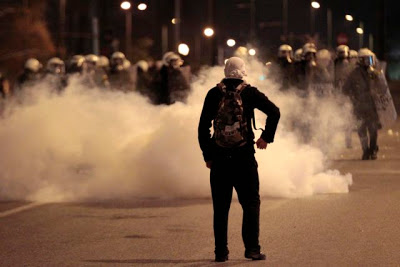 Α 77-y.o shot himself in the head
in full view of passersby
across Parliament in Athens Greece. 
#Greece has seen suicide rates rise 
apprx. 2000 people took their own lives
The 77 years old man walked 
down the steps that lead to the
millions of people demonstrated 
and revolted against Ιnequality, 
Totalitarianism and Exploitation 
His death was instantaneous 
The people around the square 
During that moments 
a direct witness of the event 
said that 
he heared the old man shouting:
"I don't want 
to leave debt to my children"!
his pockets to identify him 
and they collected the gun 
that he used to end his life.
They found also a message in his pockets that was written: 
"The Tsolakoglou government* has annihilated all traces for my survival, which was based on a very dignified pension that I alone paid for 35 years with no help from the state. And since my advanced age does not allow me a way of dynamically reacting (although if a fellow Greek were to grab a Kalashnikov, I would be right behind him), I see no other solution than this dignified end to my life, so I don't find myself fishing through garbage cans for my sustenance. I believe that young people with no future, will one day take up arms and hang the traitors of this country at Syntagma square, just like the Italians did to Mussolini in 1945″  
People gather at the square…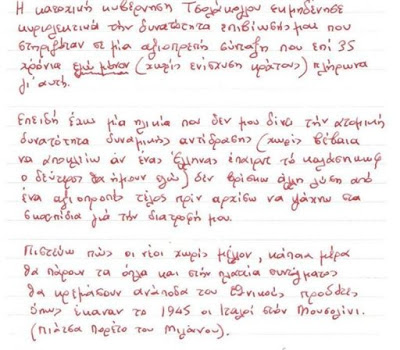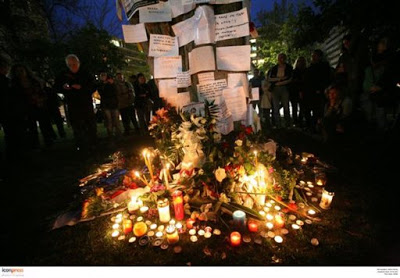 *
Georgios Tsolakoglou was the first collaborationist prime minister during Germany's occupation of Greece during the Second World War.
The reference has been widely interpreted as a comparison between the wartime collaborationist government and the current government of Lucas Papademos.
The suicide occured shortly before 9am, as people went about their business on the square. Christoulas, 77, shot himself while standing next to a tree on one of the grassy areas on the square.  He died from a single shot to the head, reports say.
He was a retired pharmacist, with a wife and a daughter. He sold his pharmacy in 1994.