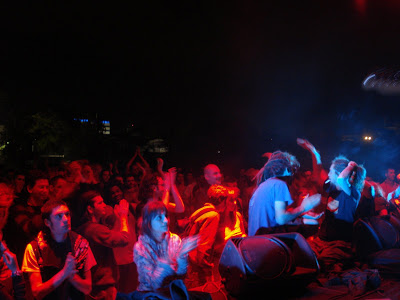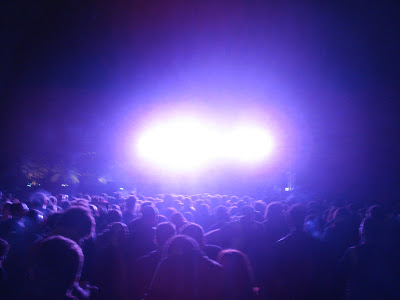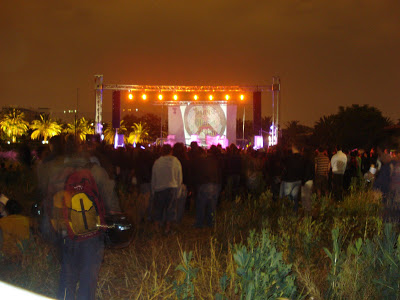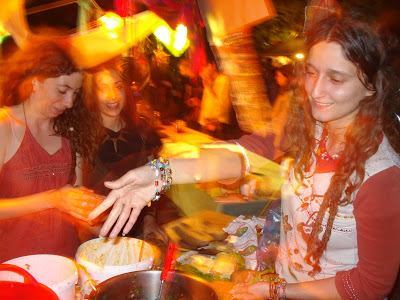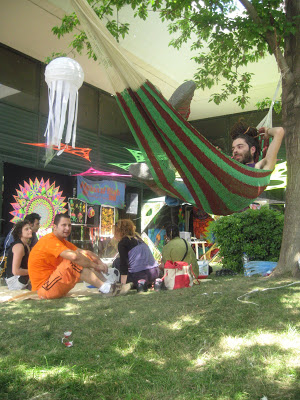 " 4th LEGALIZE IT PROTESTIVAL
AGAINST ALL PROHIBITIONS AND ALL ADDICTIONS"
2&3 May 2008 / Athens Greece
during Global Day of Million Marijuana March
was a great effort of many different collectives and many cultural activists to bring thousands and thousands people together in a great celebration of self-determination and freedom.

More than 6.000 people in the first day and about 15.000 people in the second day attended the event. The three different stages gave to all of us the chance to share 2 nights with all the different cultures and music styles and breaking some pseudo-barriers and pseudo-identities like "rocker", "trancer" , "technoman" , "reggaeman", bouzoukiman" or whatever commercialized trend and style keep us away one to each other.

This was a proof of unity, love and ecstatic enthusiastic life!

100 underground musicians, producers, visual artists, d.j.s, bands and mc's offered their work for free together with many cultural activists and proved to anyone in this society that the underground movement is the stronger local cultural creative community of our times (as all tv and radio is full of stupidity and the official State organized culture and the "art market" is boring and conservative reproduction of the underground concepts and productions) .
We have to thank all artists and people that participated in the creation of this open public autonomous ephemeral zone and we hope all the good vibes that came out from our co-existence there to become stronger and wiser in the future.