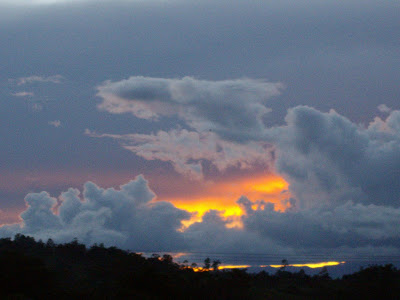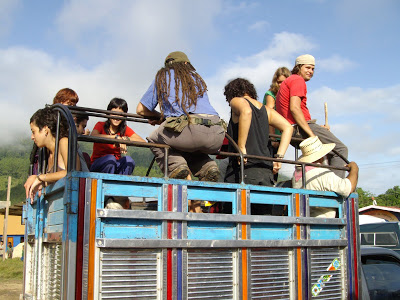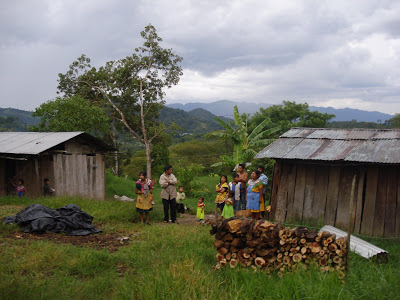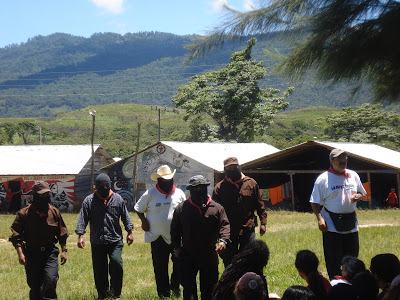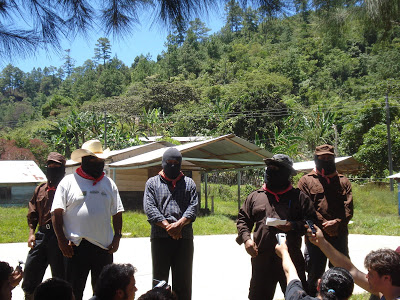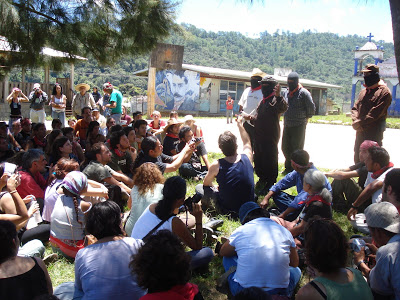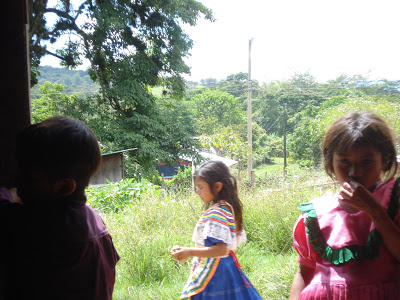 We travel from San Christoball into the jungle of Chiapas.
We travel from the autonomous university of Zapatistas to the autonomous indigenious communities in Chiapas, to the autonomous Caracol (civil centre) of Garrucha, a place without state control , outside the racism and the dictatorhip of the state autority. We travel to the land of the revolved indigenious people who fight to save their culture, who want to save the civilization of their ancestors,a civilazation of resistance for the last 500 years. We travel from capital cities with luminous advertisments of beautifull women, cars, mobiles and luxury markets to autonomous villages with colourful graffiti painted walls, autonomous hospital, self-organised dentist, pharmacist, doctor, nurses, teachers, autonomus school, a christian church of ´´catholicism of liberation´´.
Caracol Garrucha is one of the 4 existing Caracolls that are the civil centers of the Autonomus Municipalities of the Zapatista Indigenious people, the local center of Assemblies of Good Covernance the open space of dialogue, decision and practise for Autonomia.
We travel from the luxury of the west civilazation into the woods and the corn plantations… sleeping in hammacs, cooking, eating, speaking and living together with inssurected indigenious zapatistas.
We met people who fight to live in dignity, who struggle against the exploitation of goverment, who fight because they don't want to follow the plans of neoliberalism, a life structured by the state and the economic elites. We live with people that they only have their bodies, their spirit, their imagination, the power of their culture to resist, dream and fight back.
Zapatistas have put in practice the Autonomia cause they are an enemy of the state. They are an enemy of the state because they are putting in practice the Autonomia. Zapatistas Indigenious people manage to take back the Earth that belongs to them from rich feuodalists and members of the local state goverment.
For the Zapatistas ,
WITHOUT THE EARTH
THERE IS NOT EXISTING
AUTONOMIA

.
With Autonomia and Revolt they have now more than they even dreamt but now they have to defend theirselves, to defend their plans, their projects, their future.
We travel from cities with people wearing the mask of capitalism to autonomous communities with people wearing the black masks of revolutionaries and we see their true face through their big smiles…
IN THE BACK SIDE
OF THE BLACK MASKS
EXISTS
A WIDE OPEN SMILE.